Choosing Software for Dance Studios: How-To
Those who are familiar with the dance world certainly realize that it's very engaging and demanding for both trainers and participants. Dance groups constantly change – some people stay, some leave, and new ones come.
During this time, business owners' tasks only grow – they must take care of communication, business reputation, instructor management, and even social media marketing. Dance studio management (software for dance studios) is a complex job and can take too much time and effort without automation.
However, your worries may be over thanks to management software that makes assignments faster and easier. Of course, it isn't easy to pick a perfect business solution, but we have you covered.
Business prosperity must provide add-on functionalities that the corresponding software can offer you.
So let's see what else the dance studio management software can give you.
Why should dance studio owners invest in software?
Studio owners may wonder what exactly the proper programming can help them do. That's why we have created a list of three things that enables you to meet client expectations and eliminate time-consuming tasks.
The list is such longer, but we've included the most prominent aspects.
#1 It saves time
Wasting time on daily admin or administrative tasks that could be completed in just a few seconds won't be your concern anymore. You can easily automate administration, marketing, booking or registration matters.
Nothing will slip through your fingers. With a software solution for studios, you act faster and more effectively. It allows to Inform members about upcoming events, promotions, workshops or contests in just a few clicks.
Then, the instructors will focus entirely on the dancers rather than on other little things that may interrupt their creativity and focus.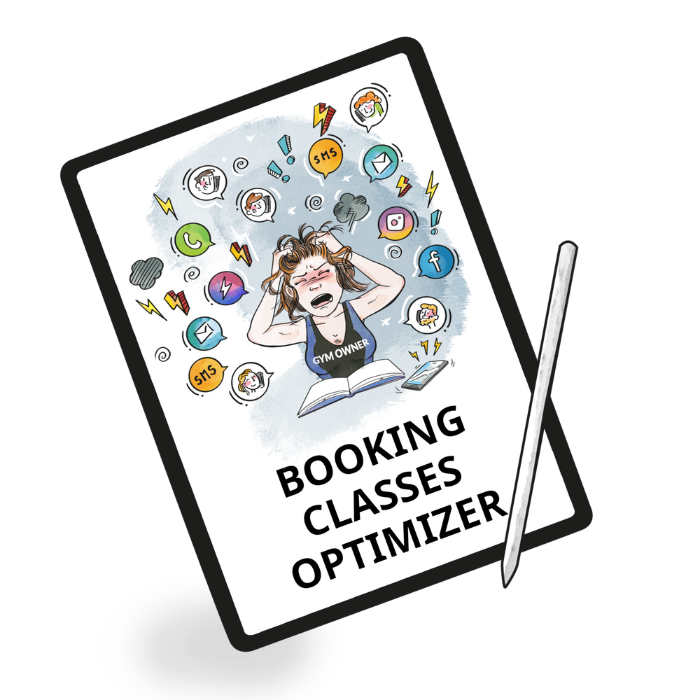 🚀 Free ebook!
Booking Classes Optimizer
This free ebook will help you get back all the time you spend on signing up your gym members for classes every day.
*Only for gym owners!
📥 Download
---
#2 It saves money
It's worth choosing a cloud-based solution because one of its advantages is its cost-effectiveness. Such a choice is more accessible to you and other users. What's more, cloud-based software is a safer solution and minimizes the chances of any data leakage.
The right tool will allow you to create the financial reports of a dance studio, automate administrative activities and show you which areas are thriving and require immediate changes or more excellent care.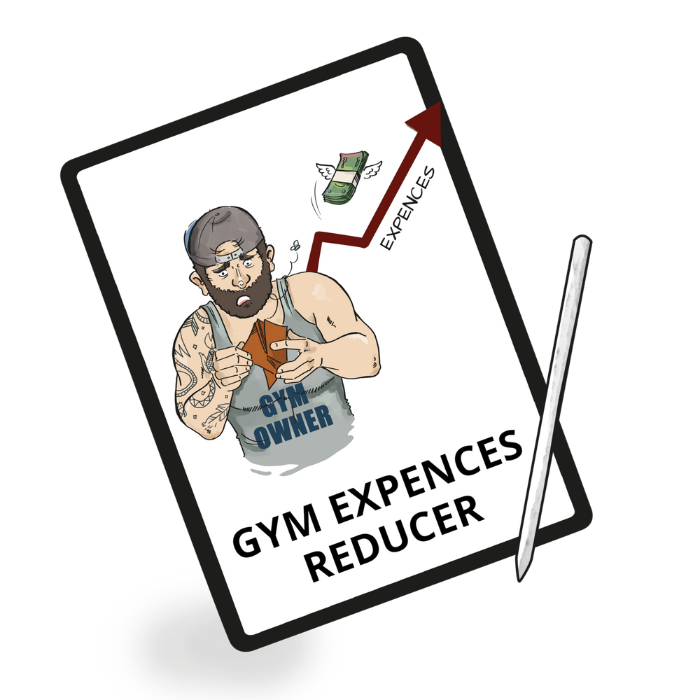 🚀 Free ebook!
Gym Expences Reducer
This free ebook will help you regain control of your business expences!
*Only for gym owners!
📥 Download
---
#3 It builds customer connections
In the dance industry, one of the most important aspects is communication. It applies to the transmission through the body that we learn to express in class.
Your members must feel safe and trusted in the instructors and studio. It is where they devote themselves to their passion, forget about their worries and, most importantly, develop their skills.
That is why all information must flow through each client smoothly and without complications. Take care of the appropriate customer service along with the software.
You will automatically inform each client about upcoming events, flexible payment reminders or any changes to the schedule. Customer interaction is needed to maintain member trust.
10 things to consider when choosing dance studio software
Among the many essential factors that affect your business, we picked ten that will have the biggest impact on your dance studio quality. Let's check them!
# 1 Make sure the software allows you to schedule dance classes
You should first pay attention to whether the software offers class booking functions. It will be helpful because every time a new person shows up, you won't have to enter them manually into the system.
Members will have access to available classroom places and the schedule you offer. In addition, you and your colleagues will quickly check the number of interested people on a given date.
#2 Check if it integrates with your website and hardware
Nothing is worse than a website that doesn't work correctly with other systems. For example, imagine a situation where vital information is not displayed on the page, even though you have entered it into the system and the internet connection is stable.
Your members may get confused and miss a class by accident. An integrated solution helps for a smooth flow of information and a high level of communication between your customers.
Integrations allow for faster purchases, easier booking, and more efficient management of daily admin tasks. Without it, you can run the risk of errors and differences in the data.
#3 Pick a solution for a dance studio that it's intuitive for all studio members
If you are a dance studio owner, you must remember that your software is not only for you or your colleagues but also for customers. Make sure the tool is intuitive and helpful in student management.
📰 Also, check the benefits of it in our article Why Your Gym Needs Membership Management Software
The website should be user-friendly so that potential members quickly find the information they want. Moreover, this solution makes online registration faster, so it could take just a few seconds.
#4 Verify if it offers an online application
Nowadays, a mobile application is a basis for thriving companies, enterprises and online stores. It is rare to meet someone who leaves in the morning without a phone in a pocket or kept in a purse or backpack.
The app for dance studios increases your availability for users and your employees. Note if the all-in-one software offers a configurable mobile app.
It allows you to use your creativity, setting the appropriate icon, name, and even a template based on which you will create your app. It might be a key solution for businesses.
#5 Check its affordability
Another thing is that you should adjust the price of the software to your needs. If the tool doesn't help you grow your business, overpaying for it can be a disappointment.
Before making your choice, compare the selected software's prices and features. It's always better to check the opinions and reviews of other users, with particular attention to negative ones.
#6 Ensure it allows online booking
Management software will be convenient if it equips you with an online booking feature. Thanks to this, your potential members can register in just a few seconds.
Nowadays, most dance studios depart from the traditional student registration form and use social media or websites. Therefore, it benefits your studio members and you. Also, you can quickly change class scheduling and inform others about it.
#7 Consider online payment options
Managing transactions is one of the essential business tasks. But online payments are an attractive solution to gain more customers. This way, potential members can finalize the purchase faster. And that is why your cloud-based business management solution needs to have this feature.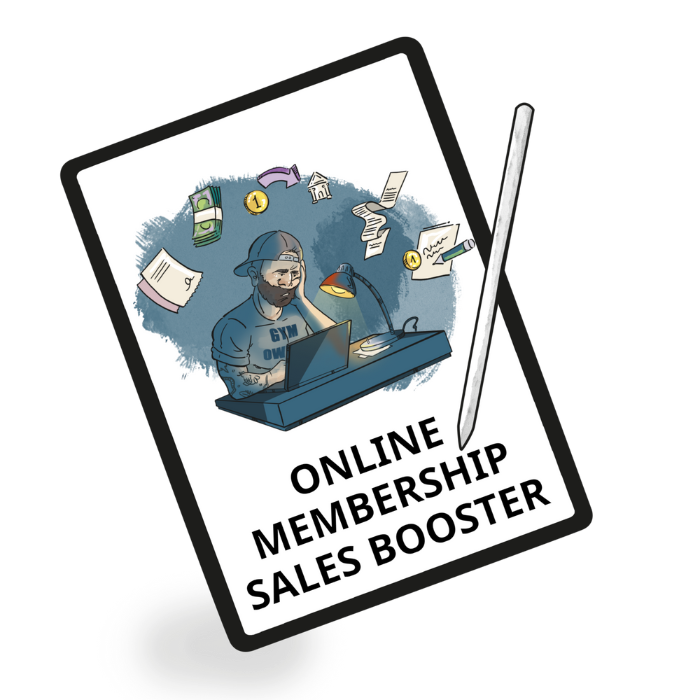 🚀 Free ebook!
Online Membership Sales Booster
This free ebook will allow your gym members to buy and extend their memberships on their own at any time of the day or night, and it will save you a lot of time that you spend on manual invoicing!
*Only for gym owners!
📥 Download
---
You can control your business costs and membership payments and minimize business concerns. For people managing the studio, it's helpful because the queue to the cash register won't happen.
#8 Select software with attendance tracking
Attendance tracking allows you to follow the engagement of your students during in-person and online classes. Not only do you check how many people are usually interested in your dance course, but you will also be able to track their progress.
Reviewing members' skills allows you to assess which activities are helping to develop them and which aren't. Provide your customers with memorable experiences. Thanks to your presence, you can evaluate the level of your dance group.
Then, you can decide if they're ready for the next stage or the organized competition.
Also, ensure that online registration for classes is available for everyone.
#9 Make sure client management is possible
Your dance software should run a CRM solution. Thanks to this, you can increase the quality of client experience. For example, consider whether the tool offers personalized email campaigns and automatic reminders.
As a result, you can quickly improve the quality of your content and ensure originality. Additionally, the all-in-one cloud-based software solution informs you of special offers, limited promotions, or birthday discounts.
#10 Pick a tool that lets instructors program workouts
Programming workouts is an excellent feature for members who cannot join the class or want to practice at home whenever they want. This way, students can watch the instruction video on demand and progress at their own pace.
💪🏻 Read more about How to Become a Fitness Instructor.
Our top picks: Software for dance studios (and not only!)
Among the many modern dance studio software available, we have selected the ones that seem to be the most flexible and attractive.
01 WodGuru – best software for dance studios
WodGuru is all-in-one software designed for yoga studios, dance studios, martial arts schools, fitness studios, and many more sports-related businesses. The tool is cloud-based.
Its most powerful features are:
Customer Relationship Management (CRM)
online booking
tasks automation
integrations
marketing management
The list isn't over yet.
Dedicated mobile app and workout programming
WodGuru offers a fully customizable mobile application – you can set logos and icons. Additionally, the app solution is 100% mobile-friendly customer portal.
Additionally, the software allows dance instructors to create training programs they can access later. It's a great feature for online dance classes.
Integrated website
Potential members can move smoothly around the site and find the needed information. Thanks to the cloud-based solution, the tool is more accessible to you and your employees, helps you save costs, is more secure and protects against data leakage.
Furthermore, the software supports the integration between the website and other systems, ensuring consistency between information.
With WodGuru you gain robust functionality.
Membership management
The customer can choose from three different types of membership: member, guest and subaccount. Also, you can enable multisport card features, which may be attractive to potential users. Clients will easily book lessons online.
Together with this all-in-one solution, you will quickly inform your members about the change in the schedule.
Attendance management and detailed reports
Also, you can track attendance and see how much interest your studio attracts and what classes are the favorite ones. Also, The tool allows you to create custom reports necessary for future business decisions.
🥜 In a nutshell: WodGuru is a perfect choice for any dance studio. It works perfectly fine for both midsize businesses and smaller ones.
Check out 10 Key Features of an Effective Club Member Software.
WodGuru pricing
The price of the tool depends on the number of employees. Prices start at €0.79 per member. So, for example, for 125 employees, you will pay €99 per month. You can use the free month's trial and see if the tool suits you.
Global Gym is another cloud-based dance studio management solution you might consider. It's designed for gyms and martial arts studios that aim to automate studio management tasks. Also, it is recommended for other sport-related businesses.
With it, you will receive automatic email and SMS notifications, attendance management and reporting and analysis.
Although the tool serves many personal trainers, some of them report bugs. In addition, customers complain of difficult site navigation that requires immediate updating.
Moreover, Global Gym only offers one plan and doesn't provide a free trial version. The target price is $ 199 per year.
MindBody is a business management software whose main task is to attract new customers. Scheduling is one of the core functions of the software.
The application supports management, planning, and customer payments. Affiliate gyms and health clubs can use it, but it may also work for yoga studios and beauty salons.
Among the functions of Mind Body, we can find tools for marketing promotion, reports, and a customer base. The software offers four plans starting at €129 per month.
However, does it really work like that?
Despite many advanced software features, customers complain about the low level of customer service and lack of response in case of errors.
Another critical issue is the MindBody price, which seems unfavorable for many users. Even though the software appears attractive, some areas still need improvement.
Choosing reliable software for the dance business might be a complicated task. But we hope you'll find a perfect solution for your business.
If you're still looking around – keep the price in mind. No customer likes to overpay for a tool that doesn't meet their expectations.
Another thing is the key features that the software has to offer. Think about how they will help you grow and positively affect your daily activities.
Dance studios require much commitment, not only from the employees but also members. Make sure that the software allows you to check customer details.
Also, attendance systems will provide control over the number and engagement of members. Flexible software enables you to transfer your energy into dance rather than repetitive and manual management activities.
And remember that your business goals are more achievable with the robust dance studio software solution.
Software for dance studios: Choose the right one
If you're still hesitating, we have a strong recommendation!
Controlling the entire business and teaching dance has never been easier with WodGuru! Don't wait. Check out how WodGuru works in practice. Sign up for a free and upgrade your dance studio management. 💪🏻