Selecting a Club Software Management Solution: How-To
Managing your business might be a complex task regardless of your industry. However, the sports industry requires a lot of business care. You can quickly dive into daily duties and forget about some essential parts. Yet, there seems to be a solution to make your concerns smaller.
Organizing a company requires you to be focused and take care of the details, your employees, members, and even a technical issue like a website.
But you don't have to worry – the software for managing your club can undoubtedly deal with everyday worries, eliminate errors, and, what's more, accelerate the development of your business.
But before selecting the best tool to achieve an amazing customer experience, you need to know what to look for when choosing one. So, let's start.
Before you start looking around
Choosing the right software might be a challenge. It would be best if you consider various things, so we hope our examples help point you in the right direction.
Think of what type of club management software you need
There are different types of software – some may focus more on scheduling, detailed reports, or even better website management. However, these aspects are worth considering because they enhance business development.
For instance, if you're an owner of a fitness club, it will be easier to manage your schedule and match time with members and other instructors. As such, you need a kind of work management solution that's specific to the healthy lifestyle sector.
Identify your objectives
Think about what daily operations the club needs to improve. What is good, and what needs to be changed? Maybe it's worth focusing on increasing membership and improving staff communication or access to information. The choice is yours, but knowing what kind of problem you need to solve is essential.
Consider what features are must-haves for your club
It's true that some tools have a good reputation, but it doesn't mean they will be your perfect match. Pay particular attention to the list of features that the software provides.
If it doesn't offer enough functions, it can cause all kinds of errors, e.g., data differences. Moreover, it's worth checking other users' opinions about the software's functionality, paying particular attention to negative views about the lack of the tool.
Decide how much you are willing to spend
Certainly, no one likes to overpay for something they don't need. It's always better if the software provides at least three plans. Then, you can easily compare their functions to the most affordable and suitable for your business. Additionally, a major advantage is the pricing system, which adjusts the price according to the number of members. Some software offers free trial versions that enable you to review the features and clear your doubts.
Check if the software of your choice has the following:
01 Intuitive and user-friendly interface
A clear and intuitive interface is something you should look for if you're looking for fast but efficient performance. It would be best to consider whether your members and employees would use the software. Thanks to the user-friendly tool, you will minimize the chances of mistakes and make sure that information is sufficient.
02 Flexible pricing
It's always better to choose the price from several available software plans. Another option is a tool that adjusts the cost to the number of members. This solution is ideal for small and midsize clubs.
03 Upgrading options
Development is the key to a thriving business. Therefore, it's essential to pay attention to what the software offers. For instance, check if the tool provides periodic system updates. Thanks to this, you can be sure that there will be better and more advanced features to use in the future.
04 Many integrations
Before choosing a club management solution, you must check if it has the right integrations. Integrating systems with the website is one of the most crucial processes. Otherwise, the information on the website may differ from the system data and mislead a customer.
05 Mobile App
Nowadays, smartphones are something that people take to work, school, and often use for entertainment. With a mobile app, nothing will slip your mind. Also, gym managers can make schedule changes or updates in minutes. What's more, you can always be on call in case of any problem.
Moreover, club members gain more confidence in you thanks to your high availability. Customizing the mobile application in terms of icons, names, colors, or templates is also beneficial. It enables you to stand out from the competition and take care of your creativity.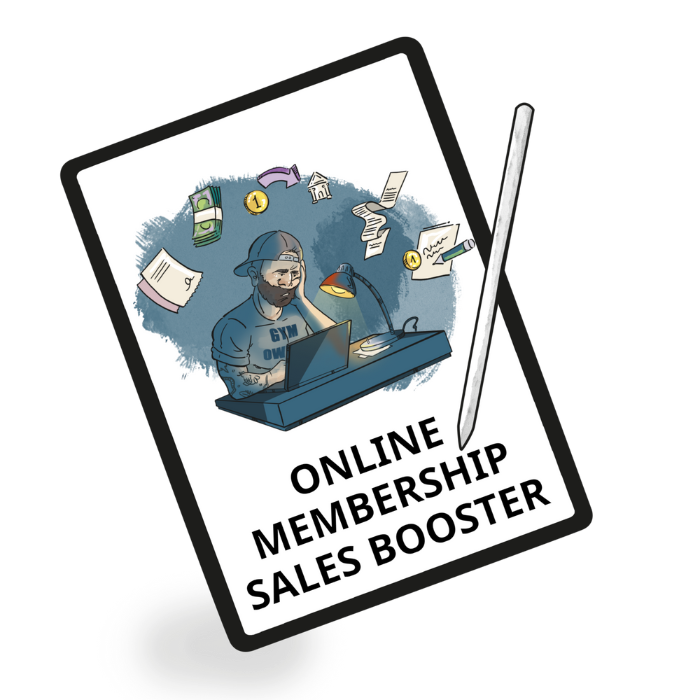 🚀 Free ebook!
Online Membership Sales Booster
This free ebook will allow your gym members to buy and extend their memberships on their own at any time of the day or night, and it will save you a lot of time that you spend on manual invoicing!
*Only for gym owners!
📥 Download
---
06 Automations
Automating your business activities is critical to speed up some processes, but it also saves you money and time. For example, imagine that member registration no longer takes minutes – but seconds.
It also helps to avoid queues at the reception and change the traditional form of registration to online. In addition, you quickly follow the company's progress by payment histories or the number of new, interested members.
07 Financial reporting
Club management tools must help in controlling your finances. Appropriate software allows you to access recent and upcoming transactions and see how much revenue your company has earned. Moreover, getting a tool with accounting solutions that enables issuing an automatic VAT invoice will make it no longer your concern.
08 Card reader
Many clubs look for personalized card readers that connect to the club's systems. As a result, gym owners can gain more control over their club members. Also, check if the selected software offers detailed instructions on how the cards work to get the best results.
09 On-demand video features
If you also provide online classes that are a flexible solution, it's worth getting a tool that adds video. Ensure your software supports Youtube links, live streams, or Vimeo. It can give potential members a foretaste that will encourage them to participate.
10 Email marketing automation options
Software features should contain email automation tools. Then, club owners can personalize emails to customer experience, scale marketing strategy, or even improve customer retention rate. Personalized emails make it possible for you to reach your customers better.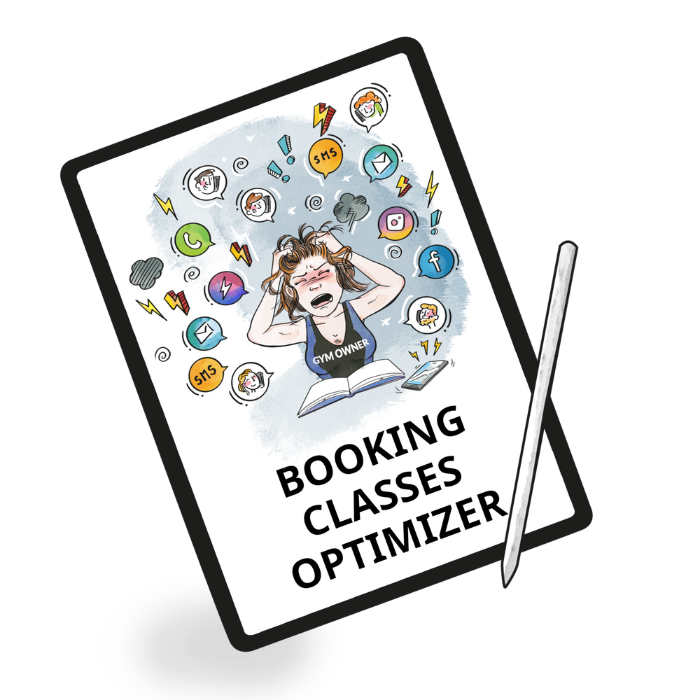 🚀 Free ebook!
Booking Classes Optimizer
This free ebook will help you get back all the time you spend on signing up your gym members for classes every day.
*Only for gym owners!
📥 Download
---
11 Online booking
Nowadays, most people have given up the traditional form of registering for classes. Instead, booking via social media accounts or the club's website is much more convenient. In addition, you can include a short description of the classes on your website, thanks to which the client can know more about them.
12 Free trial or a free plan to check it out in practice
A trial version is crucial as it allows you to check all the software's standout features before the final purchase. This way, you can be sure that the money you invested will positively affect the company.
After signing up for a free trial, you can decide whether the interface is sufficiently intuitive and whether the functions fit your needs.
13 Helpful customer service team
Innovative features such as exemplary customer service allow you to gain more trust from your members. Then, in case of a problem, you and your customers can quickly turn to the right person. The faster the feedback you receive, the greater the chance of minimizing or solving a problem.
14 Features for running a storage
A cloud-based tool is a great solution. Data storage will be more secure, and you can minimize the risk of any data leakage. Additionally, cloud-based software is more accessible and convenient for your employees. You will avoid unnecessary costs when sharing information and creating financial reports.
15 Attendance tracking
If you're wondering how to measure your members' progress, an attendance list can be a great solution. First, you can assess client engagement and who shows the slightest interest.
Then, you can see how attendance affects the group's overall development in a dance studio (or any other type of fitness place). As a result, it can help assess whether the group is ready for an upcoming contest or competition.
16 Membership auto-renewal
The membership function is essential when you run a club. It's a more convenient and cost-effective solution for your customers because they pay by automatic credit card updates.
Moreover, consider whether the software can automatically renew membership or cancel. Therefore, it will save you time and provide the best membership experience.
Read about 10 key features of effective club member software.
Choose WodGuru as Your Club Management software solution
WodGuru is cloud-based club management software highly recommended for sports clubs, martial arts schools, yoga studios, golf clubs, and other sports-related businesses. The tool offers several membership types you can renew based on your preferences. You can use it as a calendar of events.

source of image: Rawpixel
Moreover, its interface is straightforward, so you and your colleagues will quickly learn key features. Another advantage is the mobile version of the software, which will increase your accessibility and recognition among members. Customers can use the application to log in, register or even cancel their presence.
Cloud-based membership management software is customizable. You can change the colors, icons, and templates, making your app unique.
Membership software allows for fast online booking, changes in the class schedule, and automatic emails to your members. In addition, personalized email marketing will enable you to send birthday wishes or information about new classes or special events.
With this tool, you can quickly assess your clients' development levels. Tracking attendance determines the extent to which selected members are involved.
The software provides integration between the website and other systems. You will be sure that the shared information will be the same on both sides. As a result, you can avoid unnecessary misunderstandings or differences in data.
Moreover, the tool provides high-quality customer service, ensuring you receive proper feedback. You will automatically receive an email notification when the member cancels their booking.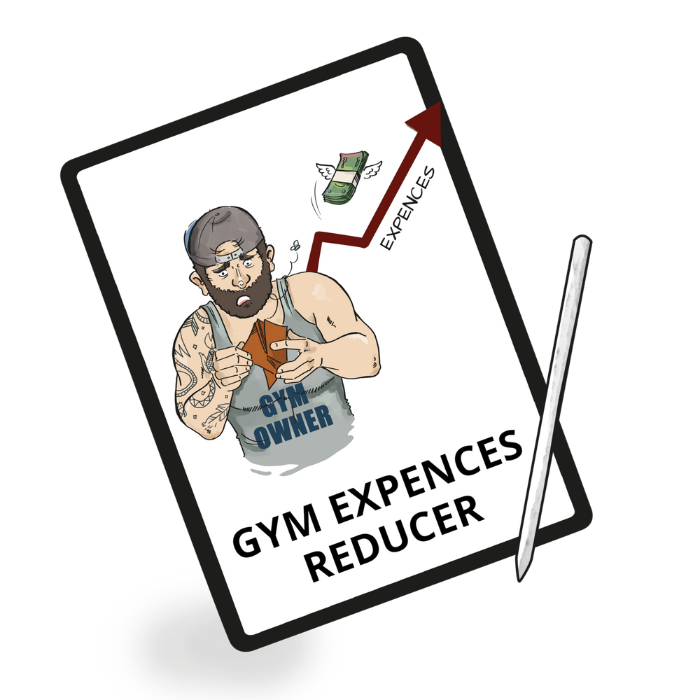 🚀 Free ebook!
Gym Expences Reducer
This free ebook will help you regain control of your business expences!
*Only for gym owners!
📥 Download
---
WodGuru offers a free trial allowing you to check out the features. In addition, prices start at €0.79 per member, and the maximum amount for use is €99. The software offers many payment solutions, for example, DotPay, Przelewy24, Pay Now, and Espago, so it's much more flexible.
To take care of your website, you can also add videos from youtube, conduct live broadcasts, and much more.
WodGuru allows you to gain complete control over your business, making your members treat you as a more trusted and reliable organization.
With this solution, you can dedicate more energy to your members instead of worrying about side quests. Read more about membership management software and why your business needs it.
Pick a Club Software Management Solution That is Best for Your Club
Make sure your membership management software platform is reliable. Analyze the features it offers with particular attention, and what's more, compare the available prices. If you work with more employees, ensure they have input in choosing the tool.
They may notice something that you miss. More importantly, analyze the reviews of other users. You may find the most important information there. Finally, remember that the tool should be easy to use.
Otherwise, you will waste more time learning the software than working on it. With WodGuru, you will improve the quality of customer service and ensure its uniqueness. With so much competition in the market, it's vital to take care of creation.
You can take care of creating customizable schedules and getting feedback from customers. Moreover, you can increase efficiency and recognition.
Consider which areas of the organization are thriving and what needs rapid change. The right software saves you time by automating activities.
Choosing Club Software Management Solution: Conclusion
Effective club management software can handle payments, administrative tasks, online booking, and even system integration. In addition, it equips you with the right features to speed up your work and increase productivity on daily admin tasks.
Communication between staff and members will become stronger. You can inform them about upcoming events and make more thoughtful business decisions. Ensure that the software meets your needs.
So don't wait! Sign up for WodGuru and take advantage of its features to provide the best client scheduling experience. You can also check out the WodGuru blog to learn more.