Is GymMaster the Best? Top Alternatives You Should Know in 2023
Are you looking for membership software and considering GymMaster? Or maybe you've been using it, and it's time for a change? In either case, comparing the software to its alternatives is a step you cannot miss!
Even if GymMaster caught your attention, there might be some other, better options for your business, members, and needs. Don't let this opportunity pass you by.
So without further ado, let's see where this software falls short and what the alternatives are.👇
What is GymMaster?
GymMaster (not Gym Master) is management software designed for fitness centers and clubs of any size. It's supposed to boost their business revenue.
Does GymMaster really do that? Let's analyze its features in more detail.
GymMaster: Pros and features
We've highlighted the most noteworthy ones.
Bookings for classes online
In gym management software, online booking is a basic feature. So when choosing a system for your place, it should be the feature you need to check first. GymMaster assists gym staff with class scheduling and reception tasks automation. However, some of the users say its interface could be better.
24/7 gym access
Giving gym goers an opportunity to enter the gym whenever they want to is a great thing – there're people who do not have time during the day, and their workout time is super early or during nighttime. GymMaster makes it possible for the member to access the gym every minute of the day or night.
Multi-door access control
Having this feature is a big benefit, but you need to pay extra to implement this solution. For example, the Professional plan that includes door access costs $229/month/site/1300 members, whereas the Professional plan without this feature, so software only, costs $189/month/site/1300 members.
What can they do better? GymMaster Cons
Confusing interface
An unintuitive interface is pretty tiring in the long run. The system for daily tasks should be easy, user-friendly, and convenient to use. Then, you can manage users and make to-do lists like a pro. But, unfortunately, GymMaster users are not happy with it.
Lack of extra features
As your business grows, you will need more features and capabilities. And this is why you should consider software that makes it possible to customize features. GymMaster does not offer add-ons, and there's no option for adding new tools to your plan.
Basic attendance tracking
Attendance tracking is one of the key features of gym management software. And compared to other alternatives, the GymMaster attendance system could be slightly better. So if you're looking for a tool to bring attendance tracking to the next level – keep reading.
GymMaster pricing
Four pricing models are available, and the prices start at $89/month/site/100 members. The highest enterprise plan does not include a price – you need to ask the GymMaster support team.
It is a decent tool, but it got some flaws. Firstly, GymMaster lacks some features, and secondly, you can find other great pieces of software for this price.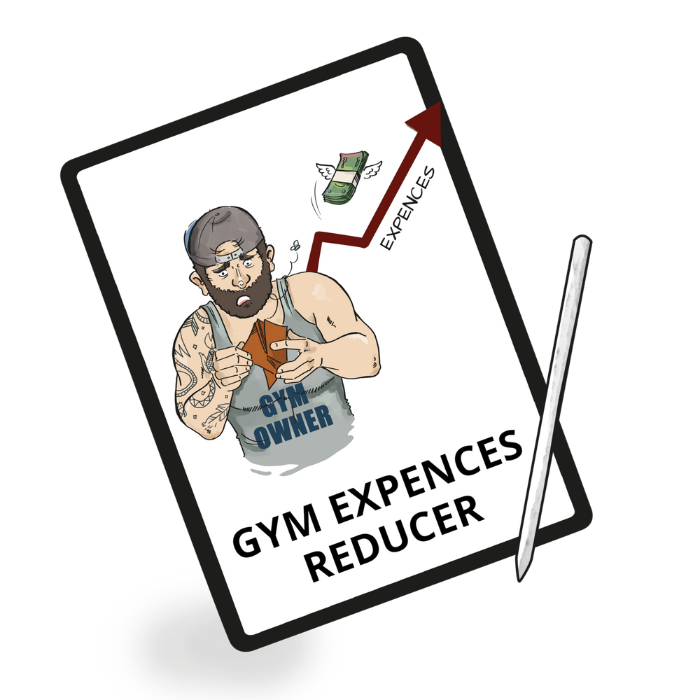 🚀 Free ebook!
Gym Expences Reducer
This free ebook will help you regain control of your business expences!
*Only for gym owners!
📥 Download
---
GymMaster Alternatives
GymMaster, even though promising, might not be satisfactory for some. That's why we've prepared a list of top-notch alternatives!
GymMaster alternative #1: WodGuru
WodGuru is an excellent gym management software for sport-related places of any kind and size. It is one of the top GymMaster competitors. Let's see what makes it unique. 🌟
WodGuru: Pros and features
It reduces your workload with tasks automation
Task automation is the primary feature of WodGuru. You don't have to worry about sending emails, birthday wishes, or promotional information. It means that admin costs are reduced.
It makes it convenient for members and staff with a mobile app
WodGuru mobile app works excellent for both members and staff. Gym goers have mobile access to sign up for classes, see their workout history, customize payments, and more. The logo and app's name are fully re-brandable.
It saves you money with competitive pricing
Usually, the more members you have, the more you pay. But not with WodGuru! The software costs $1 per member per month.
It helps manage customers with CRM
Customer Relationship Management (CRM) is a system that assists companies with handling gym goers. It collects data, automates tasks like sending emails, analyzes data, and more. A WodGuru CRM helps managers and gym owners to keep customers happy and build client relationships.
It integrates smoothly with the website
You can transfer data from the software you used and connect with a card reader in a blink of an eye with WodGuru. Moreover, everything on your website will be updated thanks to robust integration.
🛟 Whenever you have a problem, WodGuru's support team is always here to resolve client issues!
It provides easy payment processing
Recurring payments are fully automated, and there's no need to stress over them. Instead, let WodGuru do it for you. On top of that, membership payments are automated as well because of seamless website integration.
What can they do better? WodGuru cons
To be honest, hard to find any! However, if there's something that you don't like or you have suggestions on how to develop the software, WodGuru's team is here to listen. They're constantly working on user-suggested changes.
WodGuru pricing
There is a monthly fee of $1 per member for the software. But you won't pay more than $119. No matter how many gym members are signed, it is the maximum price.
GymMaster alternative #2: Mindbody
Mindbody is an online scheduling tool for gyms and health clubs. It works for spas and hair salons too. The software offers many features, but is it the best GymMaster alternative? Feel free to check it out.
MindBody: Pros and features
Online booking
Your membership customers can book the classes 30 minutes before they start using a mobile app or a browser. Then, a teacher can add a learner to the waitlist when the class is full.
Branded mobile app
Create your gym's app with Mindbody. You can choose the colors and logo to match your brand. However, you need to pay extra for it. But did you know that WodGuru offers a free customized app?
Email marketing automation
Having your email marketing automation is time-efficient and a must when you don't want to spend hours in front of your computer. Mindbody offers email automation, but only in the highest pricing plans.
What can they do better? Mindbody cons
Unintuitive UI
Many complain about the unintuitive system. It may bring a lot of frustration and wasted time. Be careful while choosing this solution, and try it out to check it in practice.
The app is complicated to use as well. Users have reported a lack of updates.
Unsatisfactory customer service
Many users report an ineffective customer service team. Customer-focused staff is one of the fundamental things when switching to new software. It's normal for new users to have questions or doubts.
But when there's something wrong with the system, and your subscribers cannot use their member cards, that's a pain for both you and your typical customers.
High prices
The prices are pretty high. And it might be an excluding factor, especially for smaller or even mid size businesses. Luckily, you can find other, a bit more affordable options.
It's better to look around for a system that offers responsive and helpful customer support.
MindBody pricing
There're four pricing plans. The lowest plan is at €129/month, and the highest costs €519/month. The packages are still expensive even though they appear to be tailored to the gyms' needs at different stages of development.
GymMaster alternative #3 Glofox
Looking for business management software that will help you with your gym? Glofox is one of the solutions. Plus, it is a GymMaster competitor.
Glofox: Pros and features
Suitable for indoor cycling and rowing boutiques
Glofox can be used by indoor cycling and rowing boutiques. Although it does not offer any additional features specific to this type of activity. Thus, using other software for your indoor cycling studio will make no difference.
Customer satisfaction is a priority
The software provider pays attention to member happiness – they deliver features like integrated payments, self-service, and more. The problem is that navigating the app and understanding how it works is challenging.
What can they do better? Glofox cons
Not updated mobile app
Many users report the app issues – it's hard to use, and gym attendees have trouble with class booking. Besides, the layout of the members' app needs fine-tuning.
Unresponsive customer service
Users need to wait a long time to get customer supporters' answers (some say that it is the worst customer service they have experienced). Also, fitness owners found it difficult to cancel their renewals.
Long setup process
The process of data migration takes some time. Besides, users reported many glitches in basic functions, discouraging them from continuing to use the software.
Glofox pricing
Glofox does not provide any pricing details. Therefore, you need to leave your personal info to know the software costs.
📰 Check out a fitness business guide on picking the best yoga studio software.
GymMaster alternative #4 PushPress
It is a cloud-based system for fitness studios (and not only), and its primary purpose is to support owners and managers in handling memberships. Here's what it may offer you.
PushPress: Pros and features
Gym membership management
the PushPress software covers organizing information about gym members, for instance, their personal details, membership status, billing and payment information, attendance records, and other relevant data.
Electronic payment
PushPress will help you with online credit card payments and automatic billing subscriptions. You'll give users an incredible experience when making payments seamless.
Online scheduling
Your members can sign up for classes using the booking feature. In addition, the software is synchronized with Google Calendar. The app could eliminate the need for gym goers to note training in the app manually.
Forever free package
This solution will work for smaller gyms or fitness studios, but it's got quite a limited feature set. You can have up to 100 active members signed up and 2 staff seats in the system. Unfortunately, the free plan does not feature external integration and a payroll system.
What can they do better? PushPress cons
Hard software navigation
Navigating between screens might be tricky for some, especially if you need to check up on multiple customers simultaneously.
Not as advanced features as other alternatives
For instance, MindBody offers more feature-packed software for almost the same price (but it's still not as affordable as WodGuru). Thus, before choosing the system, compare prices and features, and consider all the cons.
Not available in every country, and no free trial at all
Firstly, you need to check if your country is on the list. Otherwise, it's impossible to use PushPress. Apart from that, the lack of a free plan is a disadvantage – particularly if you have no idea what package to pick as your first.
PushPress pricing
Prospects can choose from four packages, but their prices are unavailable on the website. Write PushPress' team for a quote to get a price.
GymMaster alternative #5 Zen Planner
Zen Planner is the option if you're looking for an all-in-one solution and a competitor to GymMaster. It is software for managing gyms and other sports facilities. Here are its pros and cons.
Zen Planner: Pros and features
Marketing automation
The software lets you send automatic emails to potential customers or active members. For example, send class reminders or special offers to attract them.
Member and staff app
The app allows people to interact and build community with others. It also works as a workout tracker.
Automated payments
Zen Planner offers instant payment options. It's all automated, so members don't have to remember to pay their membership fees.
What can they do better? Zen Planner cons
No support for multi-location gyms
If you run more than one sport-related business, it is better to keep looking for another alternative.
Overwhelming at the beginning
Many users say that the software is hard to use at the beginning, and it takes them some time to get used to it.
The features as not as advanced as they seem to be
The software looks very appealing at first glance, but there're unhappy clients who advise against Zen Planner. The system provides business owners with many options and functionality, but a number of options have better potential.
Zen Planner pricing
The pricing starts at $117/month when having 15 active members. It's not the best deal, isn't it? The highest plan costs $227/month for 250 members (and more). There's also a 15-day free trial.
It might be a good choice for small and mid size businesses (but you need to have a big budget).
And what's your number one? For us, it is definitely WodGuru.
Choose the best GymMaster alternative for your business
The best member software solution is the one that works for you! But before you find the right one, you need to try them out in practice.
Don't know where to start? Try WodGuru first! You and your members will most likely enjoy using it!
As it has a wide range of features, it's ideal for any sport-related place like yoga studios, martial arts schools, gyms, or health clubs. And they've got fantastic customer service!
So if you are looking for a convenient platform, sign up for WodGuru's free trial 💪🏻