How much does a club management system cost?
Our club management system has a single pricing option, however, it differs in each case. How is this possible? Our rule is: 0,79 € per active club member and a guarantee that you will never pay more than 99€.
Therefore, if you run a small fitness club, yoga studio, pole dance, dance school, crossfit box or boxing club, we are probably the cheapest (and the best) solution on the market for you.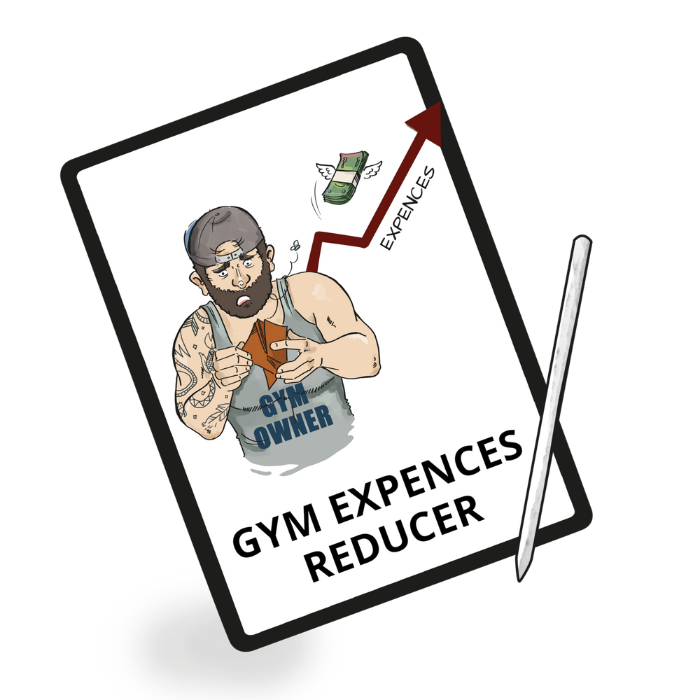 🚀 Free ebook!
Gym Expences Reducer
This free ebook will help you regain control of your business expences!
*Only for gym owners!
📥 Download
---
A club management system should not ruin your budget. What's more, it should offer you exactly what you need. And it shouldn't complicate your daily work with thousands of unnecessary functions, webinar or call center, that you don't use in any case. That is why at WodGuru we offer the most affordable option. We will help you to work efficiently, because we believe in simplicity and that your work should be easy and enjoyable. With WodGuru you can achieve this with very low monthly fees.
How much does WodGuru cost?
You start with a free account. We won't restrict you or tell you how much time you should take to check and test. It's your time and your future investment. Go ahead and click and keep asking us any questions you may have. If you decide you want to use WodGuru seriously, you will unlock your account with one click. First, you'll get one more free month from us. Cool? Of course it's cool.
From the next month, we will charge your account according to a single tariff plan: you will pay 0,79 € per club member and never more than 99 € for all of them. Within this fee you have everything the system offers, which includes: easy membership management, the function of registering for classes via the mobile app, the handling of sales in the club and on the web or the automation of sending newsletters and text messages.
It is difficult enough to manage your business. Using a good club management system should make your job easier, not more complicated. How to choose a fitness club management system? Have you got any questions about how the functions in WodGuru work and whether you can find what you're looking for? Make an appointment now to see a free demo!
Who provides payments processing via WodGuru?
We cooperate with Dotpay and Przelewy24 – i.e. blik and quick transfer payment providers. All you have to do is to sign an agreement with the chosen provider and we will connect your account to our system. It is quick and easy.
On the other hand, the operator of recurring payments (by credit card) is Espago.
How quickly can I start?
Today! Starting to use WodGuru is very easy. The registration takes less than a minute! You immediately get access to your WodGuru account and you are ready to start. To help you get acquainted with the system and its functions, we are available via system chat. You can also use our knowledge base – the best way to start is here: Setting up a new account. Simply – we are available to help you whenever you need us.
I don't have a club or any type of physical location, but I do run group classes. Can I still use WodGuru?
Of course! If your main source of income consists of group classes, then our club management system will be perfect for you!
So what happens if I already have some kind of club management system installed?
If you are using some kind of club management system and you are still reading this article, think for a moment why you are here. Is it about the price? Do you feel you could find a better solution for less money? We think so.
If you're scared of change, which is quite understandable, read what are our ways to make the switch to WodGuru painless: Changing your fitness club management system doesn't have to be difficult!
What do I get by investing in a club management system?
A club management system will do the most boring work for you. We will ensure that your work is efficient – we will take care of automating everything that doesn't require your direct presence. You can focus on what you really enjoy – running training sessions and classes.
We like magic to happen. And what about you? Just click the button below and create your free WodGuru account. We'll do the rest.
WodGuru is a recommended club management system.
You get an unlimited trial! Register your account and see how WodGuru can help you run your club.