Membership Management Software: Why Your Gym Needs It
Does your gym need membership management software?
On top of all the hi-tech treadmills, dumbbells and expensive gym equipment, signing up for gym membership software can be a huge investment for any commercial gym.
It can be incredibly costly if you only run a small fitness studio in town (check out the ways how to minimize the monthly costs of running a gym). However, the same can be said for not having proper software to manage your members. Relying on spreadsheets and admins can be more expensive in the long run, especially when you get more customers.
If you're still not convinced, below are seven reasons why your gym needs membership management software. But first, let's dive in to understand exactly what it is.
What is membership management software?
Membership management software is designed to help businesses run their membership program and day-to-day workflow. In that view, gym membership software like WodGuru, Mind Body, or Global Gym can help you run a gym efficiently.
Each software offers common features, unique selling points, and membership plans for managing gym members and operations. This makes them like fitness club-specific versions of more general association management software (e.g., Impexium).
Key features your management software needs to have ⬇️
When looking for the right gym membership software that will fit your business, you want to look for these key features.
✔️ Membership portal and mobile app
A solid membership management software should have an online app. Thanks to the application, you can quickly notify your gym members about postponed classes or essential information, such as class cancellations or yoga instructor changes.
Additionally, some pieces of software for gyms like WodGuru allow you to adjust the app icon so it matches your fitness place. Meaning it has the name and logo of your gym, which may help increase brand awareness. It refers to the level of recognition a consumer has for a particular product, and in this case, for a membership management software platform.
Consumers who are aware of a brand tend to trust the brand and are more likely to buy its products. In addition, consumers who are aware of a company's brand are less likely to switch brands.
✔️ Attendance and progress tracker
Monitoring progress is motivating. That's why it's worth implementing a tool that allows your gym members to keep an eye on their fitness accomplishments. If the users see the progress, they are eager for more. That's why WodGuru lets gym-goers track their progress through history classes. And at the same time, we help gyms increase their revenue!
Attendance lists for instructors and gym owners are also crucial because they give an overview of the class attendance, which members enjoy the most. Monitoring the attendance lists may hint at rescheduling the classes so they will be more attended.
✔️ Class booking platform and scheduling
Also, a robust membership management software system lets users book classes via an app or platform. It should be an easy process for everyone regardless of their age, so pay attention to it.
Otherwise, if signing up for classes is challenging, your club members will be discouraged from the very beginning.
Class registration helps with organizing classes. It prevents having too many people in, for example, a yoga class so that instructors can focus on the attendees equally. The outcome is better customer satisfaction rates, as well as a better reputation for your gym. Additionally, gym goers can get a quick overview using an app on the classes and plan their fitness routine.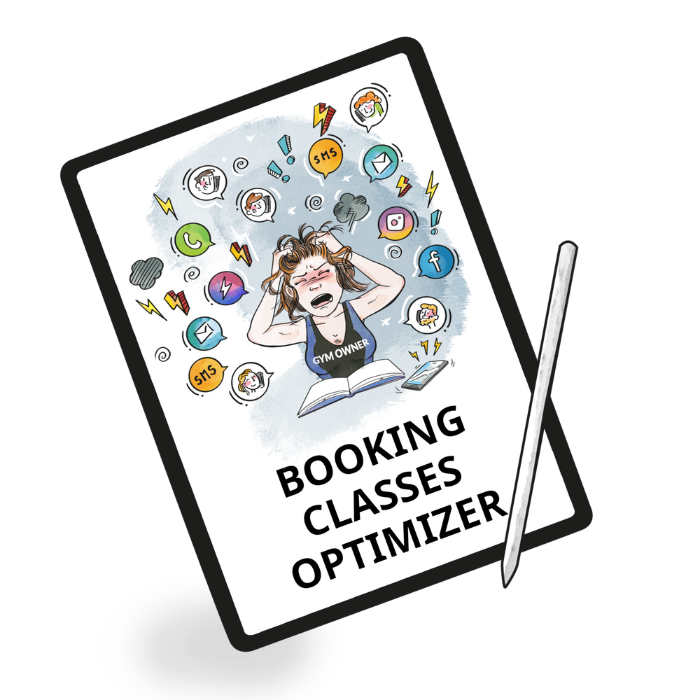 🚀 Free ebook!
Booking Classes Optimizer
This free ebook will help you get back all the time you spend on signing up your gym members for classes every day.
*Only for gym owners!
📥 Download
---
✔️ Automated billing based on membership types
Automated billing systems are beneficial for both the company and the customer because they are more accurate and efficient than manual systems. Having an automated billing system saves time and also reduces the costs.
Can you imagine dealing with finances manually? With WodGuru, you can automate billing with only a few clicks. Also, if you have any questions or doubts about billing or any other topics, you can always ask the WodGuru team.
💪🏻 Check out the WodGuru testimonials to see what are the clients' opinions.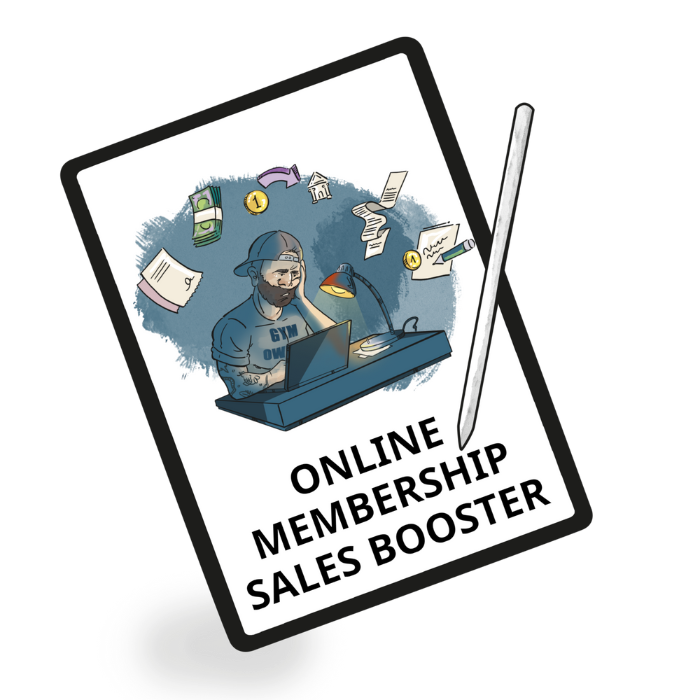 🚀 Free ebook!
Online Membership Sales Booster
This free ebook will allow your gym members to buy and extend their memberships on their own at any time of the day or night, and it will save you a lot of time that you spend on manual invoicing!
*Only for gym owners!
📥 Download
---
✔️ Hardware and WWW integrations
Having your membership management platform integrated with a website streamline your work. For example, updating the schedule may be done in a few simple clicks on both the mobile app and your website (when you use solid software).
Also, good software integrates with your shop as well (as WodGuru does). Doing this allows you to easily sell your products online and keep gym-goers informed of what you have in stock.
Additionally, make sure that the software of your choice integrates with a card reader if you use one. Such integration allows users to enter the place effortlessly only by scanning their cards. Then, on their mobile apps, they can view information about their gym attendance.
📰 Learn more about the features of effective club member software.
Why does your gym need membership management software?
Let's look at seven reasons why you should use a membership management system.
#1 Gym membership database management
One essential benefit of membership management software is its capability to collect and store all your member information in a database.
You can set up a registration form for new members and get them to fill in their demographical information, contact details, and payment methods.
With the data from the online application process in your membership database, you will be able auto charge monthly membership fees to their credit card. If not, track membership dues and automatically deliver reminders for payments when the date is near.
You can also easily manage your members with features like customizable membership levels and membership types.
This minimizes the workload and headcount as most tasks are automated, making it easier for your employee to focus on what they should do.
More importantly, your membership data is safe. You don't need to worry about anyone stealing your customer info, as you can set a password to make it only accessible to specific personnel.
You can save valuable time for more significant areas of your business, like holding events to get more community engagement and signups.
#2 Check-in system for customers and staff
Keeping a record of customer and staff check-ins and check-outs will also be no issue with the gym membership software. For employers, this can help you monitor tardiness and track staff working hours and overtime.
While for members, you can put up charges or late fee payments for customers has booked but did not attend the class.
#3 Manage appointment booking and classes schedule
Another key feature in gym management software is event management, which can be helpful if you offer fitness or yoga classes.
With an online dashboard, customers can easily book appointments with their favorite trainers or classes from anywhere. Otherwise, this feature can help you manage multiple clients and schedule classes in real time to avoid double booking.
Whether your staff or customer is scheduling an appointment, a membership management tool can automate the workflow and make it easier for everyone.
Additionally, you can handle the payment processing on the spot when they book their classes or communicate with members through push notifications and reminders to ensure they attend.
#4 Online platform for customers
Some cloud-based gym membership management also offers the feature to customize and create a branded mobile app and platform. This can add value for your customers, especially since gym-goers can lose motivation or sight with their busy schedules.
For one, discussion boards can help your members find a gym buddy.
Constantly interacting with other members or instructors with similar interests (e.g. PC games) can also create online communities to improve the gym membership experience.
An online platform will also ease customers accessing class schedules to reserve a spot and easily make online payments.
Members can also:
set fitness goals
track progress
get easy access to the gym scheduler
sign up for classes
All of those will help build habits and make going to the gym a lifestyle. For some, featuring transaction history can make them even more committed to going to the gym as they see the total money spent.
Plus, you can make fitness-related achievements sharable on social media, which is a great way to promote your gym using word-of-mouth marketing.
#5 Automate marketing and nurture leads
Not to mention, your gym membership management software can also put your marketing and sales on automation.
No need to remember to send birthday wishes or reminders to attend class; everything can be done through built-in marketing automation and email marketing tool. This is important for customer relationship management and building trust, especially for new prospect acquisition you may have gotten from an ad or a trial class.
With customer information and data, your membership management can run personalized promotions for lead nurturing and build their confidence to subscribe to your plans.
You can also automate weekly email newsletters or targeted messages to keep existing members informed and engaged.
#6 Get insights and analytics on everything in the gym
Another reason for a gym membership platform is that it tracks all the important metrics and performance of your gym.
You can easily click and create reports to get insights and analytics about everything in the gym, whether it is to track if membership fees are fully paid, monthly revenue growth, employee performance (like with dedicated HR software), member attendance, and more.
All these data are essential to improve your marketing strategy and sales proactively.
Find out what hook or message worked in converting leads into members or which plan and pricing your gym members prefer.
Besides letting you know what marketing tactic work and how effective it is, you can also keep track of your equipment and monitor its durability and maintenance.
Gym owners and managers can make better decisions on anything related to their gym through real-time reporting. You can also use Databox alternatives to make the most of your data.
#7 Ensure customer satisfaction and boost retention
Another element of customer relationship management that gym membership software can provide for your membership base is quick and easy access to customer support.
You can direct customers to FAQs or get them to reach your customer support team through email, phone, or live chat. Moreover, with solid software, you can track the rates of membership renewals and cancellations and send a survey to get user reviews and feedback. All to improve your gym offering.
Ideally, an excellent cloud-based membership management solution can keep track of members, employees, and class schedules, in addition to automating operational tasks.
If you're looking for a solution like this, WodGuru is the perfect choice for gyms, fitness centers, yoga studios, and any other type of sport-related places.
Key takeaway: Sign up for a top-rated membership management software
By now, you should know why it is important to Invest in management software to grow your gym today.
The right software can offer countless benefits to gym owners and customers, from booking classes and tracking progress to making payments and making new friends.
Sign up for free to WodGuru to improve your management and membership experience with reliable cloud-based membership management.