Mind Body Alternatives: Best Alternatives to Mindbody
There are many Mindbody alternatives available out there, so deciding on what fitness & gym management platform to choose might be a challenge. No worries – we've got you covered. Today, we will take a closer look at the software, check its benefits and pricing, and, most importantly, point out the best Mind Body alternatives.
Mindbody is a solution for people in the fitness services and wellness industry. It helps with managing clients and employees, as well as effective marketing. The software deals with reservations, payment processing, and boosting customer satisfaction. But is it the best software on the market?
The fitness industry should be available, fast, and easy. Those challenges can be hard to keep up with without the right solution: proper fitness management tools.
We hope this article will clear up your doubts so that choosing the right wellness software won't be a hassle anymore. If you are looking for some options, let's take a look at our Mindbody review and its alternatives.
What is Mindbody?
Mindbody is online scheduling software. Its main task is to retain current customers and successfully acquire new ones. In addition, the application offers tools that help manage, plan, and support booking and payment processing in health clubs, gyms, or conventional medicine centers, for example.
It's a solution for fitness clubs, yoga studios, beauty salons, or spas. With Mindbody, you match each employee's schedule to upcoming reservations. The platform helps you control your activities and manage your time.
Top features of Mindbody
After a short analysis of Mindbody, we have identified what essential features the software offers. Let's have a look at them:
Marketing platform – you can use automatic promotional tools that increase the amount of information shared and improve the quality of content.
Advanced reports – for detailed analyses, interactions, revenue increase, and memberships all gathered together.
Employees management – the schedule is in one place, all employees have access to it and can edit it.
Payments & reservations – fast payment processing and online reservations.
Customer base – a client profile that stores all necessary information (notes, purchase history, payment status).
Mindbody pricing
To start your journey with Mindbody, you can use a demo version before purchasing. After that, you can choose from four plans:
Starter Plan – billed at €129 per month, provides essential management and planning tools to help you bring new products to market.
Accelerate Plan – billed at €229 per month, helps maintain and build customer relationships through email campaigns and relevant contact lists.
Ultimate Plan – billed at €339 per month, provides automated marketing tools.
Ultimate Plus Plan – billed at €519 per month with some advanced features needed for management, planning, and marketing.
It sounds great, but the costs might be too high for some companies.
Where does Mindbody fall short?
Even if the tool seems promising, it's worth considering the cons and filtering through them. To do that, you should check out some critical reviews. Thankfully, we have done exactly that for you.
Firstly, many users complain that the level of customer service is deficient. In case of errors, reaching someone who can provide help often takes time and is ineffective.
Some also complain that the configuration is not as precise as the software describes, and many updates are missing. Users point out that the app is difficult to use and its interface can confuse beginner purchasers.
Another issue is that the price seems too high for many users. A well-known statement is that nobody likes to overpay for things they don't need and don't meet expectations.
Our Mindbody ranking
6/10
Although Mindbody offers many advanced features, it still needs improvement in some areas, like customer service and interface flexibility. While it is a decent tool for managing a fitness community and wellness business, Mindbody is not the best possible software.
Before you make up your mind on choosing a solution, there are a few other platforms that may be as attractive or even more so for you. So, for those who need something different and better in some aspects, we have drawn up a list of the best alternatives to Mindbody.
Mindbody alternative #1: WodGuru
WodGuru is software made for smaller fitness clubs and other businesses related to the sport. The tool primarily aims to automate tasks that would otherwise take too much time to complete.
A simple and intuitive interface is what characterizes WodGuru. You can easily plan and manage your staff and customers in just a few clicks.
The mobile version also increases your availability and reduces time spent on operations. For example, you can create schedules, generate reports, and process payments in the blink of an eye.
source of image: G2
WodGuru top features
Mobile App
Nowadays, smartphones are like an extension of your hand. Thanks to them, we are able to stay in constant contact with relatives or consumers. You can provide an individual approach to the customer and quick action with the WodGuru app.
With the mobile version of this fitness & gym management platform, you can:
gain access to any member details
configure the name and icon of the app
check training history
make online payments
accept upcoming signups
and more.
High automation
You don't have to worry about forgetting any essential tasks, as WodGuru will remember for you. It will help you to automate marketing, sales, registrations, and even regular payments. Also, attendance tracking is super easy and fast.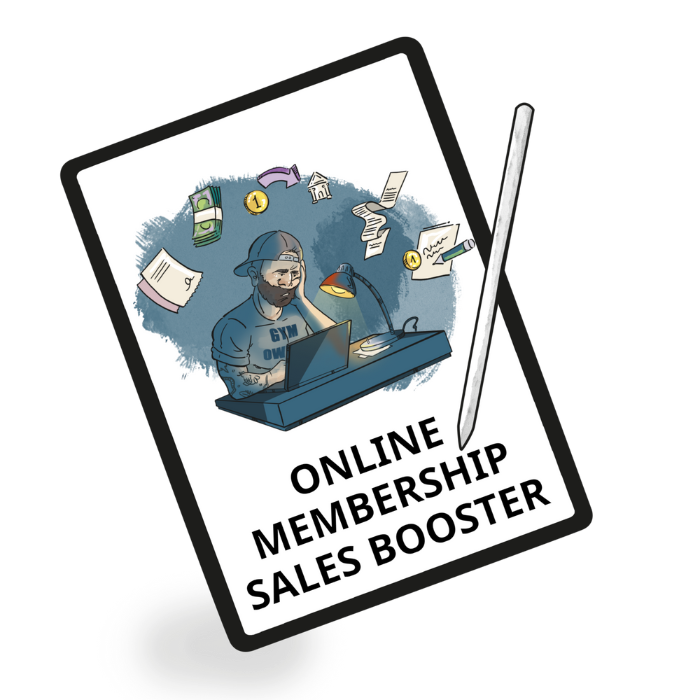 🚀 Free ebook!
Online Membership Sales Booster
This free ebook will allow your gym members to buy and extend their memberships on their own at any time of the day or night, and it will save you a lot of time that you spend on manual invoicing!
*Only for gym owners!
📥 Download
---
Smart integration
With this tool, you can easily update your schedule and make it available to all visitors to your website. In addition, integration with your site allows customers to sign up faster and purchase memberships (and not only).
CRM influence
WodGuru is an all-in-one cloud business management solution, so it works like your new CRM. Along with it, you can create personalized email communication campaigns, send SMSes, and improve the quality of your content. What's more, quick updates of member status and business management are super easy.
Payments & Sales
This booking platform makes taking care of customers and receptions shorter and more accessible. It allows you to sell products, issue invoices effectively, and even launch a magazine. Create discount codes and integrate them with gym card readers, as well as develop a recommendation system for your workplace.
source of image: G2
WodGuru pricing
WordGuru pricing starts at €0.79 per member. The costs will vary depending on how many employees you have. Currently, for 125 active participants, the price is €99 per month.
The good news is that the software offers the first month for free. Thanks to this, you can thoroughly test all of the available tools and be sure that WodGuru is suitable for your company.
Our WodGuru ranking
10/10
In our opinion, WodGuru scheduling services are highly innovative at an affordable price. This software for fitness businesses offers the essential tools necessary to plan, manage, report, and automate operations.
Furthermore, the mobile application increases the level of your availability, which means that nothing will slip through the cracks. Also, customer service is fantastic – just take a look at some testimonials.
Mindbody alternative #2: Virtuagym
Virtuagym is an all-in-one cloud business management solution to improve administration, bookings, and payment transactions.
It supports registration systems for fitness clubs, gyms, and beauty & wellness salons. The software is intended for medium-sized companies, small businesses, and freelancers.
source of image: G2
Virtuagym top features
Let's take a look at the essential features that Virtuagym offers:
Membership management – automate your personnel, customer, and billing solutions.
Flexible payments – create invoices and accept payments by cash, card, and bank transfer.
Trouble-free interface – the desktop shows the number of active members and new or canceled subscriptions. Also, you can check reports and metrics on your company's development.
Virtuagym pricing
Virtuagym doesn't show its prices on the website. Instead, you must complete a form to get information about the demo version and the potential costs.
Nowadays more than ever, time is money, and even an estimated price would help some decide.
Where does Virtuagym fall short?
Although the tool delivers many advanced features, it has some drawbacks. For example, users complain about a confusing interface that can slow down your workflow.
Integrations with payment services also do not work correctly, especially accounting. Finally, customer service is complex and challenging whenever you have any doubts or problems.
Our Virtuagym ranking
6/10
The tool provides many necessary functions to run a sports-related business. However, it requires a few updates and improvement areas to enhance performance.
Mindbody alternative #3: Pike13
Pike13 is an online booking app facilitating the management of fitness businesses or related industries. For example, fitness club operators can track sales, revenues, and retention rates.
WIth it, one can easily view customer profiles, check histories, and update schedules. In addition, Pike13 facilitates automation of email campaigns with BrandBot, MailChimp, and Emma integration.
Pike13 top features
After a quick overview of Pike13, let's check out its main features:
Advanced reports – offers built-in customer reports, even financial ones, to evaluate a company's activities and help make future business decisions.
Mobile App – thanks to the mobile version, you can quickly gain free access to all of the software options.
Payments – set up one-time or recurring payments and missed payment alerts to prevent revenue loss.
Client base – a customer base stores all vital information. You can send notifications, reminders, and additional information to customers.
Pike13 pricing
Pike13 offers three plans. Generally, the more expensive the plan, the more features you get:
Essential Plan – designed for small businesses, offering the necessary administrative tools. It helps you efficiently run your fitness business and manage your customers.
Advanced Plan – recommended for growing businesses, offers advanced communication and lead finder tools. You can integrate your website and start with email marketing.
Premium Plan – designed for business owners and developers of fitness management. It helps to increase brand recognition. The plan is available for iOS and Android.
Where does Pike13 fall short?
Many users complain that it's impossible to execute payment plans or register multiple users at the same time. This problem arises when creating reports, for example, for a credit card.
Our Pike13 ranking
7/10
While the tool is promising, you may encounter a few bugs. The software might still be a good choice for basic management and planning activities, but it's not number one.
Mindbody alternative #4: Zen Planner
Zen Planner is a fitness & gym management platform for martial arts schools and more. You can quickly process payments and settle them automatically.
Zen planner top features
Intelligent reports – you can quickly understand how to manage your funds. In addition, short and detailed information allows for making better business decisions.
Integration of websites – multifunctional integrations ensure the effective use of tools. As a result, you will soon notice an increase in the number of connections and emails from potential members.
Automation of activities – smooth operations enable you to focus on other tasks that must be completed manually.
Zen Planner pricing
The software offers a 15-day free trial during which no credit card is required. There are a few different subscription plans:
up to 15 members for $117/month
up to 100 members for $157/month
up to 250 members for $197/month
over 250 members for $227/month
Compared to other alternatives, Zen Planner can be a bit more expensive depending on the number of members required.
Where does Zen Planner fall short?
We need to highlight a few of the tool's cons: first, users complain of a poorly designed interface that needs updating in some areas. Also, customers point out that there are no training planning or full dashboard customization options.
Our Zen Planner ranking
6/10
The software provides many fitness service tools that are useful for planning and managing martial arts clubs. It allows for real-time performance tracking. However, it has some critical bugs in scheduling services and needs updating.
Mindbody alternative #5: Club Automation
Last but not least, it's time for Club Automation. This software is intended for fitness club operators and other sports-related companies. It streamlines automation, improves efficiency, and saves you time.
Club Automation's top features
Members database – create your base and treat your clients individually, quickly get the most crucial information about members, then submit them for analysis and reports.
Mobile application – allows you to be online 24/7 to stay in touch with your customers and offer them support.
Excellent customer service – telephone and email support. Additionally, you can have a live representative available 24/7.
Club Automation pricing
This tool offers pricing options for their service. However, you need to contact them to get prices.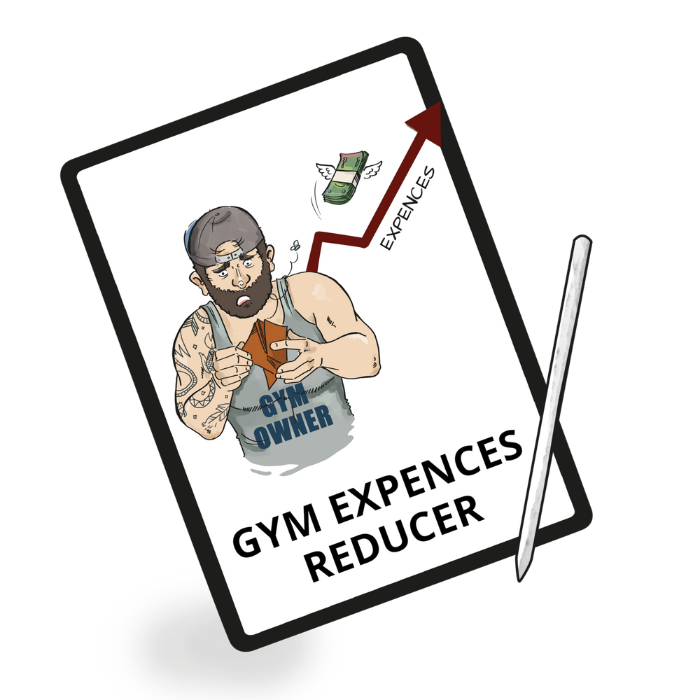 🚀 Free ebook!
Gym Expences Reducer
This free ebook will help you regain control of your business expences!
*Only for gym owners!
📥 Download
---
Where does Club Automation fall short?
Now let's move on to the disadvantages of the software. For example, users complain about common bugs and the wrong amount of users being charged. In addition, there are some difficulties with invoicing and contracting.
Our Club Automation ranking
6/10
This fitness management tool seems innovative, with many of the vital functions required for management. However, given its disadvantages and the long process of creating a valuation, it requires much improvement.
Mind body alternatives: conclusion
After a critical review, the WodGuru solution seems to be the best among all of the Mindbody alternatives that provide fitness management tools. The software is easily accessible and designed for any size or type of business – from regular gyms to health clubs.
WodGuru offers advanced tools like billing solutions and workflow automation, all at an attractive price. It will help you achieve the best possible results to put your business on a pedestal above the competition.
Why wait to make club management a breeze. Sign up for free to take your gym management to the next level.